Chile has got a mural depicting Fedor Konyukhov, a Russian traveller, a free balloon pilot, and a long voyage captain who made five voyages around the world, 17 times crossed the Atlantic on sailing yachts, and became the first person in the world to reach the five poles of the planet, RIA Novosti reports.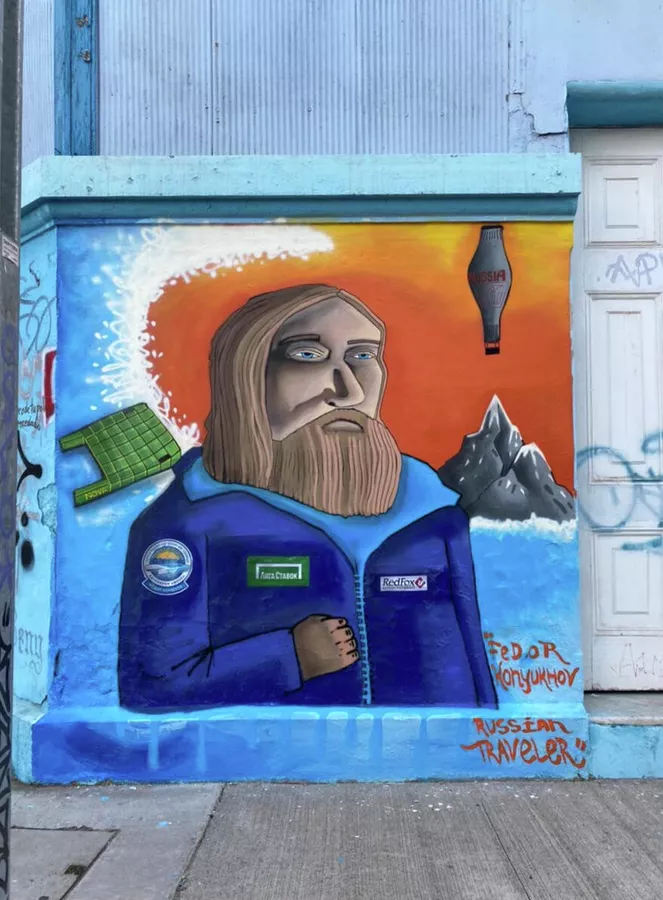 In Valparaiso which is traditionally considered the city of graffiti, an image of a Russian traveller has appeared. It is from this settlement that in December 2021 Konyukhov plans to set off on the world's first solo passage across the Pacific Ocean on the NOVA catamaran which operates exclusively on solar energy. The Russian traveller will spend more than 100 days alone in the open ocean.
It is noted that the creation of the graffiti took a couple of days for the Chilean artists, Sammi Espinoza Olea and Cynthia Aguilera Espinoza, who wanted to tell the story of Konyukhov and his incredible travels and show that he is supported all over the world. They claimed that what Fedor is trying to convey to humanity is very close to their values, like the freedom to be yourself, travel, love for the world and nature.
"This gift, graffiti, was a pleasant surprise for me. I have been to the Valparaiso region several times during previous expeditions and have retained the most pleasant memories of it… I hope that in December we will be able to meet in person and communicate with the authors and residents of the city. After all, I am also an artist and we will definitely have something to talk about," Konyukhov said.
Ru-Main, 09.07.2021