The Russian promising S-500 air defence system has been successfully tested with combat launches, INTERFAX reports with reference to the Head of the Anti-Aircraft Missile Troops of the Russian Aerospace Forces Sergei Babakov. The newest complex is capable of destroying hypersonic aircraft.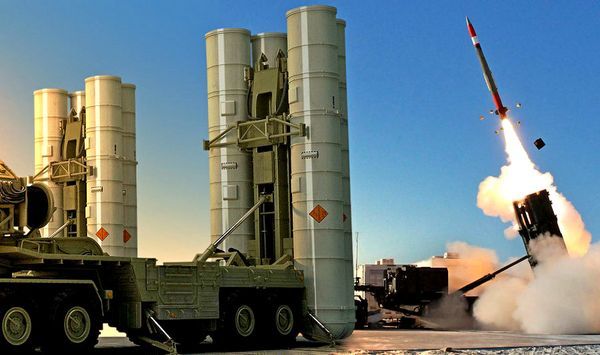 The S-500 Prometheus is a Russian anti-aircraft missile system that is supposed to be used to combat long-range and medium-range ballistic missiles, as well as against enemy aircraft. This new generation air defence system has already been successfully tested with combat launches of anti-aircraft guided missiles.
"At present, a number of tests have been carried out with combat launches of anti-aircraft guided missiles against air targets. All tests have been completed with a positive result," Babakov stated in an interview with the Krasnaya Zvezda newspaper of the Russian Ministry of Defence.
According to him, the advanced anti-aircraft missile systems S-350 "Vityaz" have begun to enter the armament of the anti-aircraft missile troops and the S-500 "Prometheus" is planned to be received.
"The characteristics obtained by the S-500 air defence missile system which allow destroying, in addition to aerodynamic and ballistic targets, hypersonic weapons of all modifications, including in near space, makes it possible to say with confidence that there are simply no analogues of this system," assured Babakov.
Ru-Main, 14.07.2021