Presidents of Russia and Cuba, Vladimir Putin and Miguel Diaz-Canel Bermudez, unveiled a monument to Fidel Castro in Moscow. In his speech, Putin recalled that Castro was an outstanding statesman and politician, the founder of the modern Cuban state.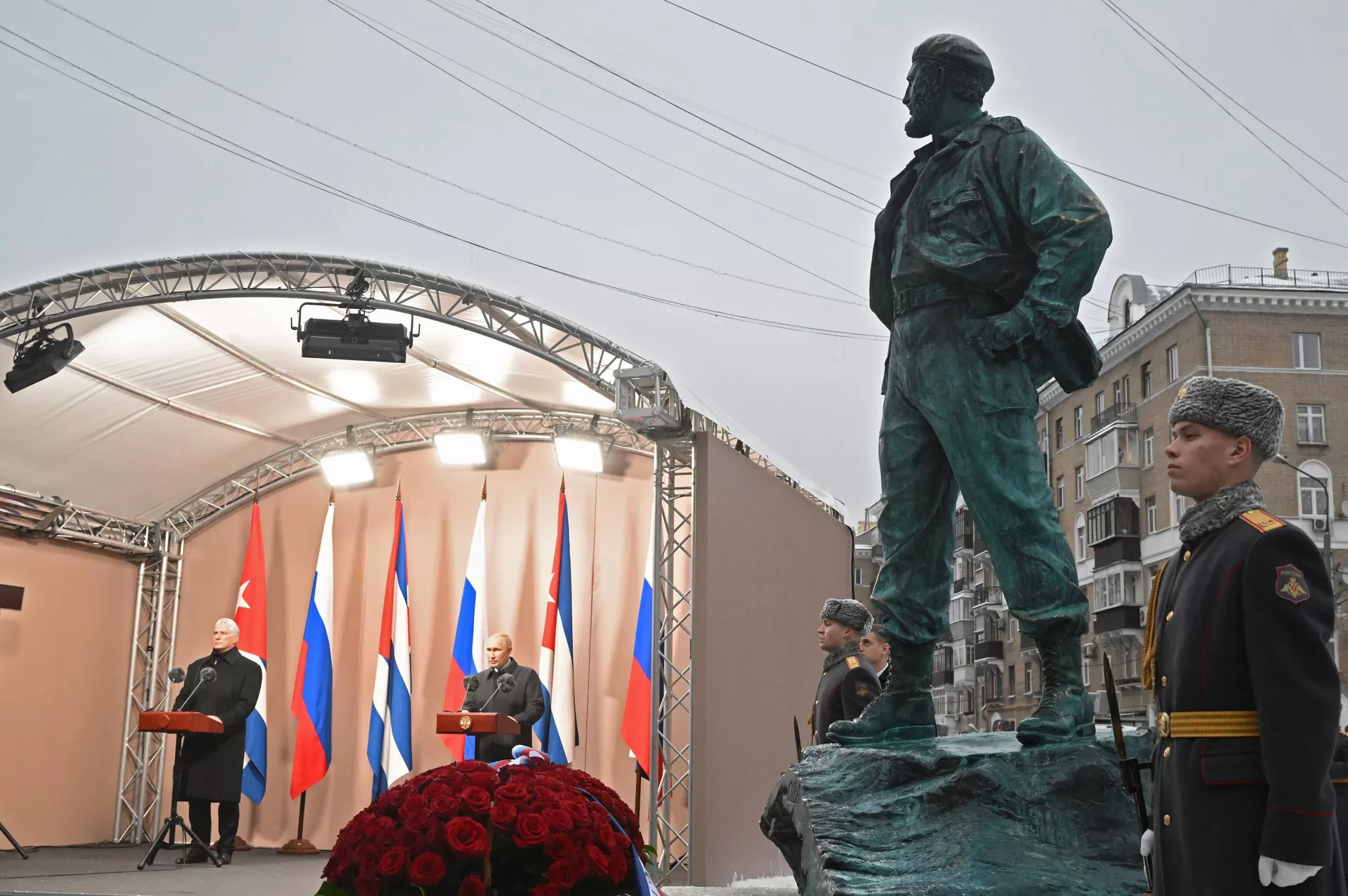 "Fidel Castro devoted his whole life to the selfless struggle for the triumph of the ideas of goodness, peace, and justice. For the freedom of oppressed peoples, for a decent life for ordinary people and social equality. He is rightfully considered one of the brightest and most charismatic leaders of the turbulent, dramatic XX century," the Russian President said.
Diaz-Canel expressed gratitude to the Russian side and the sculptors for creating the monument.
"The personality of the Commander-in-Chief is closely connected with the friendship that has been tempered between our peoples and governments for more than 60 years. Fidel understood very well the essence of the brotherhood relations that unite our countries," the Cuban President said.
It is specified that the monument is located on Fidel Castro Square, in the Sokol metropolitan area. The three-meter-high bronze monument was created in Moscow by sculptor Alexey Chebanenko and architect Andrey Bely. The work went on for about six months.
As reminded, Fidel Castro was one of the leaders of the Cuban revolutionary movement. He served as Chairman of the Council of Ministers of Cuba from 1959 to 2008. The politician died in 2016. The Russian Ministry of Defense proposed to erect a monument to him in Moscow.
Ru-Main, 23.11.2022
Source: RIA Novosti